About Dave's Truck Repair
David Proulx started out more than 24 years ago as a one man mobile truck mechanic in his old GM Step Van. He worked 7 days a week and was on call 24 hours a day doing truck repairs at any customer request, place or location. After 2 years of working around the clock (1987 through 1988), he hired his first technician and put a second mobile truck on the road.
This was due to customer satisfaction and the tremendous demand for his services. With no time off or vacations for 6 years, Dave finally acquired a shop off Silver Street in Agawam, MA. His business flourished and in 1991 he had to expand again. A much larger facility was found on Burnett Road In Chicopee (across from the Pride Truck Stop) to handle the growth and business development.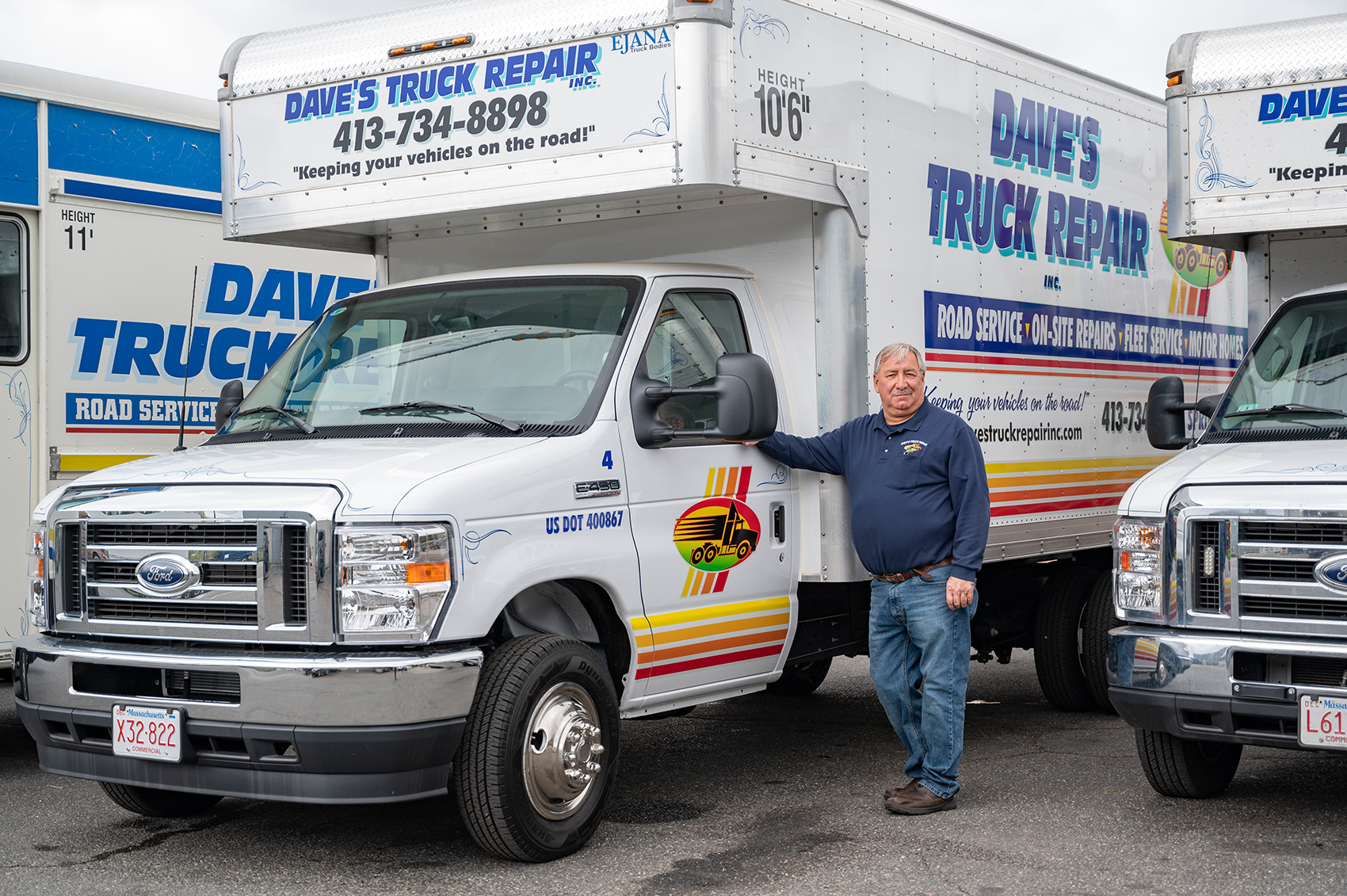 "Dave's Truck Repair" just keeps on rolling! 1998 produced even more growth and having to expand again, Dave acquired the newly rebuilt building at 1023 Page Boulevard off I-291, Exit 5.  In December 2020, Dave moved around the corner to 649 Cottage st.
Now Dave's Truck Repair, Inc. has 30 employees including 20 highly skilled truck technicians and 6 fully equipped road-side service trucks for emergency and on-site repairs which are available 24/7! Dave's is now an authorized Workhorse Service Dealer and can now perform warranty work and supply parts for all vehicles with Workhorse Chasis. This new line has added many more customer success stories to the vast achievements accomplished by Dave Proulx. With hard work, total drive, desire, dedication, integrity and a "can do" customer service attitude, Dave and his team of professionals continue "Keeping Your Vehicles On The Road!"
Address
649 Cottage St
Springfield, MA 01104